Joining Travass Life comes with a few special guarantees ..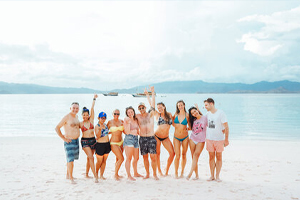 THE PEOPLE
We bring together like-minded and inspiring international travellers on an epic journeys throughout Indonesia archipelago. You will have an unforgettable moments with the best travel mates!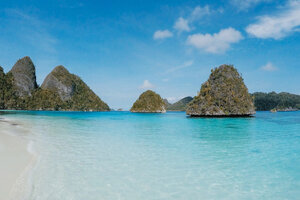 THE DESTINATION
Indonesia is the largest archipelago country in the world. We want to make sure you experience it as a traveler, not a tourist. Experience the local culture, taste the authentic cuisines, and meet the locals.
THE TEAM
Young, professional, and passionate. We're small family of travel experts who know the destinations better than anyone. You'll have the best island getaways.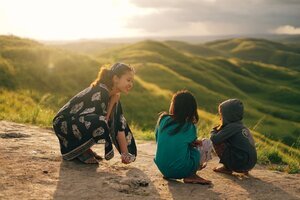 THE EASE
We take the hassle out of travel planning for you. Whether you need help choosing your trip or you're nervous about travelling solo – we're always on hand to help. Get in touch today.
Explore our curated dream destinations in Indonesia's archipelago
Probably best boat tour for the komodos
It was simply amazing. They take you to the best places in the right timing so you git the spots by yourself. The wildlife we saw was abundant (turtles, sharks, komodos, mantas and many more). The crew was super friendly, helpful and funny. Rooms were clean and very cool looking. The food was the best we had in indonesia. Big thanks to the chef!! I don't know how they managed to cook such good fresh food on a boat. It was also more then enough every time.
Thank you papiton duwa for this very great and unique experience!!!
Big thanks also to servas and rangga
Once in a lifetime experience
What an incredible end to our time in Indonesia. What feels like miles from the buzz of Bali this wonderful part of the world is not to be missed. We couldn't fault our 3 days one bit. Our guide Pion was incredible. His knowledge was fantastic and we very much enjoyed our time playing cards and learning about this beautiful country from him. Abi was our photographer and we are so happy with the results. Less than 24hrs after we got off we had the link to the Google drive with all our pictures from the GoPro, camera and drone!
The food was incredible. Don't worry about going hungry. We rolled off the boat. The boat itself was so comfortable. Lots of areas to chill. Always coffee, tea and snacks available. It was the best nights sleep we had the whole of our trip. AC worked fab and it was a perfect size.
As for the activities we did loads of amazing snorkelling. We saw manta rays, turtles, endless fish, Komodo dragons and even dolphins as we were sailing along. Not to mention the flying foxes at sunset! We were so sad for it to end.
The booking process with Travass was super easy and we got put into a WhatsApp group providing all the information we needed before we left. Great communication and very friendly.
Without a doubt the best all round trip for the Komodo Islands.
Thank you to everyone!!!
We ended our trip to Indonesia sailing on Papiton Duwa and it was easily the highlight of our trip.
The experiences, food and staff were all fantastic, with our guide being both knowledgable and good humoured. They really think about the little things and go the extra mile. The inclusion of an onboard photographer was a great touch as it allowed us to enjoy activities like snorkelling and trekking without having to have our phones out the whole time.
Overall would hugely recommend booking this in advance, have a look at their Instagram if you're still unconvinced!
Une expérience inoubliable
Nous avons passé une expérience incroyable dans le magnifique parc national de Komodo avec Papiton! Nous recommandons à 100%, le staff est accueillant et sympathique, les repas sont délicieux et la vue est superbe. Mention spécial à Pion pour sa gentillesse et sa bonne humeur (et un super chanteur de Karaoke), et à abi qui a pris soin de prendre de super photos ! Merci l'équipe papiton!
The best adventure of my life 💕
No words to describe what we lived this weekend…
Bien au-delà de mes attentes, c'était l'un des plus beaux trip de toute ma vie ! Et tout ça grâce à Gio et son équipe. Un énorme merci à vous tous de m'avoir permis de vivre mes rêves.
I will miss you and hope to be back soon ✨🥺🌈
This error message is only visible to WordPress admins
Error: Access Token is not valid or has expired. Feed will not update.
Every journey starts with a single step